At Heiler Painting, we guarantee to deliver beautiful, professional results for every carpentry job that we take on.
We understand that carpentry often comes hand-in-hand with painting. With Heiler Painting, you can expect timeliness, cleanliness, and courtesy from our crew. Cleaning up daily and respecting your home is a priority to us. Below are a few of the minor carpentry services that we offer:
Crown molding and trim replacement
Drywall repair
Exterior wood rot repair and replacement
Interior wood rot repair and replacement
Minor stucco repairs
Plaster repairs
Wallpaper removal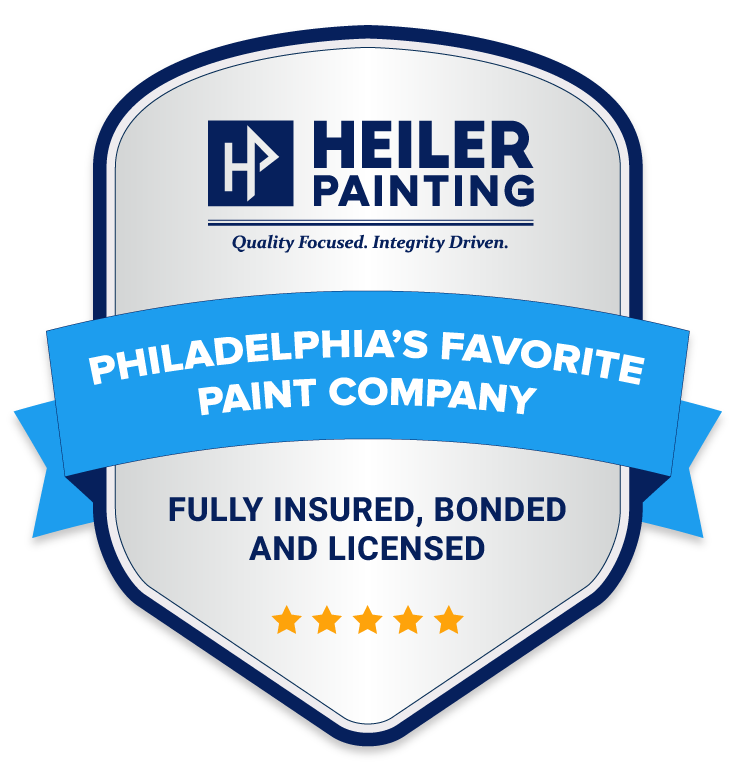 Why Choose Heiler Painting?
We specialize in residential and commercial carpentry services and pride ourselves on superior workmanship and customer service. For over 10 years, Heiler Painting has been Philadelphia's favorite local painting company.
Over 4,000 completed projects
100% satisfaction guarantee
Trusted for over 10 years
Over 500 5-star reviews
Upfront flat-rate pricing every time
Certified, highly-trained painters
Frequently Asked Questions
Do you guys do drywall work?
Yes, our crew is trained to do drywall work prior to painting. We can fill holes spanning from the size of a baseball to several square feet. We then match the existing texture of the wall so you can't tell a patch was ever done.
What if we find dry rot?
If we find dry rot in the painting process, we will ask you if you'd like us to make a temporary fix such as bondo, or, if you'd like to replace the wood entirely. Fortunately, our crew also does wood replacement, so you don't have to hire a separate contractor.
What kind of prep work do you do?
For interior painting, we start our prep work process by removing all outlet covers, so we can paint behind them. We then protect the floors with both drop cloths and painter's plastic. Next, we remove any curtain or towel rods that would prevent us from painting the walls. All holes are then patched and textured as needed. 
For exterior painting, we start our prep work process by power washing all the areas to be painted. We then scrape and power sand any chipping or peeling paint. Next, any areas that are heavily sanded or bare, get primed to ensure good adhesion. All cracks are caulked and holes filled. Finally, anything that isn't meant to be painted is masked and protected.